Protect
Your Family by Making a WillYour Assets by Making a TrustYour Future by Making an LPA
Life and death planning should be easy – that's where we come in!
If you're looking for Will Writing Services in the Batley area, we're a local team here to cut through the jargon, giving you a simple and easy option for life and death planning. Grab a cup of tea, make yourself comfortable, and see how we can help you plan your future.
Our
Friendly

Team of Specialists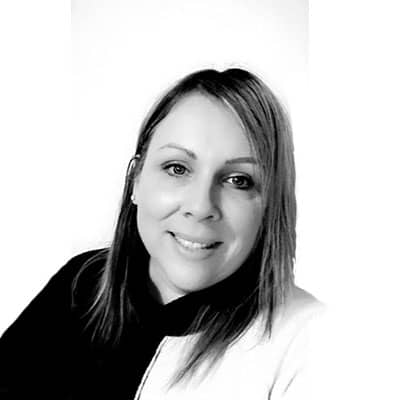 Samantha White
General Manager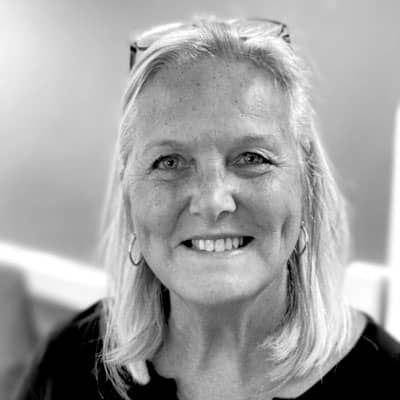 Di Milner
Will Writer
Matt Lawless
Will Writer
We're happy to introduce our local Will Writing specialists. We're a small team who offer a friendly and personal service, whether you want to write your Will, set up a Trust or create an LPA. Whatever you need, we have the time to sit and talk through you through your personal circumstances with you to make sure you're making the most out of what you have. When it comes to death planning, that's as personal as it gets.
That's why we make sure we offer that personal touch, gaining your trust to ensure you feel completely secure with us. When it comes to your estate, we leave no option unconsidered and offer you great advice, because we get a load of personal satisfaction out of helping our clients make the most of their hard-earned assets! Get in touch with us to see how we can help; even if you just have a few niggling questions you'd love to have answered, we have the time.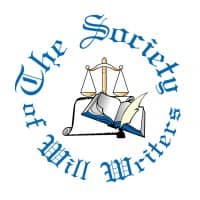 Every specialist in our team is a member of The Society of Will Writers, meaning they have been independently assessed by the UK's most respected Will Writing organisation. As part of the membership requirements, ongoing training and development is compulsory, so you know that our knowledge is totally up-to-date and accurate. To find out more about the benefits of using a Will Writer who is a member of this organisation, read our dedicated page here.
Why Do You
Need

a Will?

Dying without leaving a valid Will is known as dying intestate. This basically takes away your control of who inherits your estate, and the government's guidelines kick in to decide where to distribute any finances, property or other assets you have (England & Wales have different rules to Scotland, so make sure you get the right service for you!).

If this happens, your assets might not go where you'd want them to. The rules of intestacy follow a strict path and don't take your personal circumstances into account. This could potentially cause a lot of upset for those you leave behind.
60% of UK Adults don't have a Will
£15bn of
inheritance

has been left unclaimed
72% of those aged 35-54 haven't made a Will
19% of people admit they don't like discussing death
If you leave a valid Will, you can:
Make it easier for your family to organise your estate
Help reduce the amount of

inheritance tax

paid on the estates of your loved ones
Nominate guardians for any children or pets you leave behind
Ensure your loved ones are provided for by safeguarding your assets
Busting the
myths

of intestacy

Every day we hear common misconceptions around inheritance and Will writing. These misunderstandings result in many people not bothering to get a Will, because they've heard they don't need one! They're more than happy to let things run their course, in a false sense of security that everything will work out fine when they're gone. But they won't, and we're here to explain why, to help your family avoid the heartache caused by a simple misunderstanding.
Children
If you have children, you'll need to nominate someone to care for them after you're gone. Did you know that being a godparent doesn't count as an officially nominated carer in the eyes of the law? Nor does being family, or a verbal agreement. A Will can avoid court cases and a lot of upset for children left behind, and make sure they're looked after.
Spouses
Everything will pass to my spouse automatically! Maybe, maybe not. This depends on how much your estate is worth and if you have any children, from your current or previous relationships. There is a financial limit on what automatically goes to your current husband or wife, and the rest is distributed elsewhere, so make sure you know what's what.
Partners
We live together and have done for years, we're covered! Not true. Common-law partnership isn't recognised by law, so even if you live together for years, your partner isn't automatically entitled to anything if you're unmarried. Bear in mind any ex-spouses, who would inherit and things could get awkward! The simple answer? Make a Will.
How does our Bespoke Will Writing Service work?
Either complete our simple contact form or give our team a call.
We can arrange a meeting with one of our specialists to discuss your needs.
Relax! We'll draw up your Will, so you can be sure it's legally sound.
We post your Will for you to sign with two independent individuals. Sorted!
How Can a Bespoke Will
Help

You?

An online "simple" Will is sufficient in some cases, but to make sure your assets are fully protected and that you're getting the most out of them, a Bespoke Will is the best choice. We know that many people would much prefer to sit and talk to a real person, discuss their needs and have all their questions answered.

After all, making a Will is a huge deal. Using a faceless piece of software isn't everyone's cup of tea. Many people prefer the personal experience when discussing life planning and choose a local Will Writing Service for this reason.

As well as offering sound and legally valid Wills, we can also assist with Lasting Powers of Attorney (LPAs) and Trusts. This isn't possible with an online Will service and is a big plus for those wanting to protect their assets for their family.
Online Will

Vital Bespoke Will

Price
From £90.00
From £160.00
Features
Offers control over your estate and protection for your loved ones
Costs less than a solicitor
Create mirror wills with your partner (some providers, additional fee applies)
Pre-assessment checks with an expert estate planner
Communicate complex wishes for your estate
Build a Trust into your Will
Created for you by a specialist Will writer
Guards against any mistakes or ambiguities
Helps minimise inheritance tax implications for your loved ones
Offers a deeper protection of your assets
Our range of
Services
As estate planners, we know that one solution doesn't work for everyone. So that's why we offer impartial advice, and a range of options so we can make sure you're getting what suits your personal needs best. Most Wills companies offer one single service so you need to bend to fit their requirements; we don't.
If we feel a "simple" online Will would suit you better, no problem. We'll tell you so. Do you feel more confident talking to a specialist and getting a Bespoke Will with a Trust, or not even sure what you need? We're here to walk you through it. Choose how you'd prefer to speak to us below.
Bespoke Wills
Our specialists can talk through your situation and create a Bespoke Will service for you. We can help you maximise your assets to make sure you get the most out of them.
From £160

Prefer to speak to someone?
Simply choose a date and time to suit you, and book a call back from one of our friendly team.
Not sure what you need?
No worries! Complete our short form and one of our team will get back to you as soon as we can.
Choose the Bespoke Will Writing Service if…
You have complex wishes about how you'd like your assets distributed.
You have a large estate which will fall above the threshold for inheritance tax.
You have major health complications or ongoing support needs.
You own a business or hold any assets overseas.
You think your Will might be contested by family or other beneficiaries.
You want to leave any of your assets in a Trust (see more about Trusts here).
Your
Batley

Based Wills Specialists

We're local Will Writers, based not far from Batley town centre. We also serve Dewsbury, Birstall, Heckmondwike, Liversedge, Birkenshaw and all surrounding areas. If you would like to meet us for a chat, you can always make an appointment to pop in and see us at a convenient time for you. There's loads of free parking on site. We can also come to you if that's more convenient, just speak to us and we can arrange an appointment.

Live outside of West Yorkshire? That's no problem, we can also do everything over video call if you prefer!

Appointments are available during our business hours of 9am – 5pm, but if you need to speak to someone outside of these hours, we can always accommodate. Please complete the contact form or give us a call to chat to us about what works best for you.
Questions
Yes. It is very common to name the executor of you Will as one of the beneficiaries. This is completely legal and won't cause any complications in enacting your wishes.

You can either ask your executor to keep the original signed copy, or more commonly, have it placed in secure storage for safe keeping. Whatever option you choose, make sure that executors know where and how to access the Will.

Unfortunately, yes. Your Will might be contested if someone who expected to benefit from your Will doesn't. Although this isn't a common occurrence, you can take steps to avoid any confusion and upset by just talking to your friends and family about your Will. Let them know what to expect.

It's important that you seek expert guidance when creating your Will to make sure that all your wishes are clear and legally enactable.

Technically, anyone over 18 can be a witness. That being said, don't choose a beneficiary of the Will as a witness. If a beneficiary witnesses the Will, they forfeit their claim. We also recommend not choosing a friend or family member because it might cause conflict.

Having an impartial witness helps to prevent any unnecessary legal challenges in the future.
If you create a Will and want all of your children to inherit, it's important to make this clear. Don't name some and leave others out (unless you explicitly want to). It's a recipe for disaster, and it'll probably end up being contested.

When someone in the line of inheritance who should by rights receive a share isn't specifically named, it could be ruled as a mistake and be legally overridden. If you want to formally disinherit a child or a direct family member, you'll need to make this clear and give your reasoning in your Will.

Yes, these are known as Conditional Gifts. These are different to Absolute Gifts which have no obligations. If the recipient is to receive a Conditional Gift, then they must agree to the guidelines set in your Will in order to inherit the gift. For example, you may leave a gift of money to a grandchild on the condition that they use a portion of it to go to university. Another example would be that you leave a cash gift to a friend, on the agreement that they take on lifelong guardianship of your pet.

Any conditional gifts should ideally be discussed with the beneficiary before making the conditions. You should also make sure that the guidelines are clear. There are some things which can't be set as conditions for gifts in a Will, such as requirements of marriage.

You can, but you need to let your executor know. Your Will might not be looked at until after the funeral. You'll need to create an Additional Clauses section within your Bespoke Will and use this to provide any guidance for your funeral. Remember, however, that it isn't legally binding and your wishes won't necessarily happen.

No, once your Will has been created and signed by yourself and your witnesses, it's a legally binding document. If you attempt to make any amendments to your Will after it's been signed, it'll invalidate the Will. If you want to make any changes to your wishes, you'll need to make a new Will.
Assets
Things of value you have in your possession, which are able to be passed on to another person.
Beneficiary
A person who receives money or other benefits from a Will or Trust.
Contested
Challenging the legal validity of a Will.
Estate
The sum of a person's assets – legal rights, interests and entitlements to property of any kind – less all liabilities at that time.
Executor
Someone who is responsible for executing, or carrying out the instructions of a Will.
Inheritance
Passing on private property, rights, and other assets upon the death of an individual.
Inheritance Tax
A tax on the estate (the property, money and possessions) of someone who's died.
Intestacy
Government standard rules which apply when someone dies without leaving a valid Will, which dictate who is able to inherit that person's assets.
Fill in the form to get in touch with our expert team. We'll get back to you as soon as we can.
Choose a time and date to suit you, and one of our friendly team will give you a call.
How will this questionnaire help me?
Wills can be complex legal documents and there are more than one type available. We offer a range of will services, because we know it's important to ensure you get the service that's right for you, at the best possible price.
By answering a few important questions, you can be confident that you're not missing anything major which could cause complications in the future, and mean that your will is not fit for purpose.
Click the button below to start the questionnaire.